Friday, August 12, 2005
OO3: O Canada!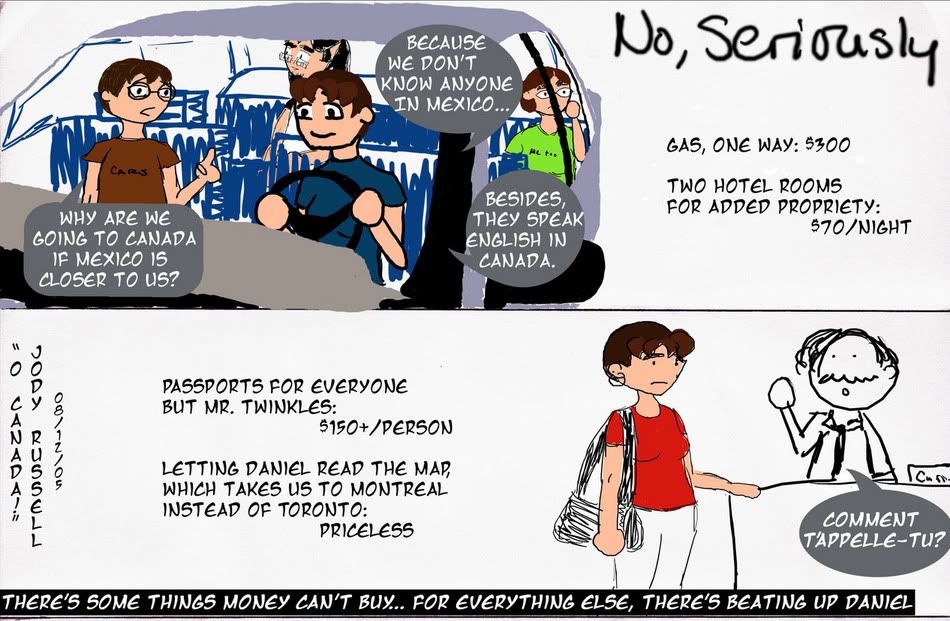 Jody
I got a graphics tablet this week (yay!). That's why it's all colorful and stuff... still getting used to it, so this weeks may seem a bit... odd. Anyways, we've gotten to Canada! Or have we?! I screwed around this week, so instead of doing tons of drawing I cut out panels 2 and 3, squishing all the action into two panels (yes, Jody is obviously trying to get them all in to Canada while everyone is in the bathrooms, that's why she's at the counter alone ;)...). The car, for those who are curious, is mine: '94 Chevy Lumina. Sweeeet ride.
Comments:
Squee I forgot to put down that we're currently at #910. Yes, I have to put it down so I can help myself keep track!
Post a Comment
<< Home